GAME MODES
Similar to the Poro King Mode, players will be able to hurl a snowball at an enemy (or minion) and tag them. Activating the ability again will allow you to dash to the marked enemy.




Mark
Throw a snowball a long distance, dealing (20 + 10 per level) true damage to the first enemy unit hit. If it hits an enemy, this ability can be recast for 3 seconds to Dash to the tagged unit. Dashing to the target will reduce the cooldown of Mark by 25%.
Mark projectiles are not stopped by spell shields or projectile mitigation.




Dash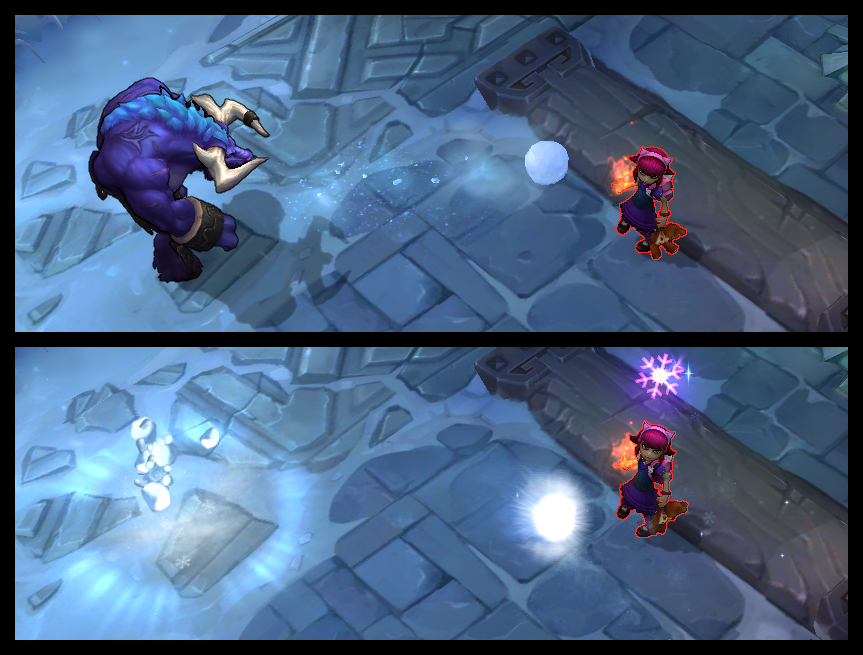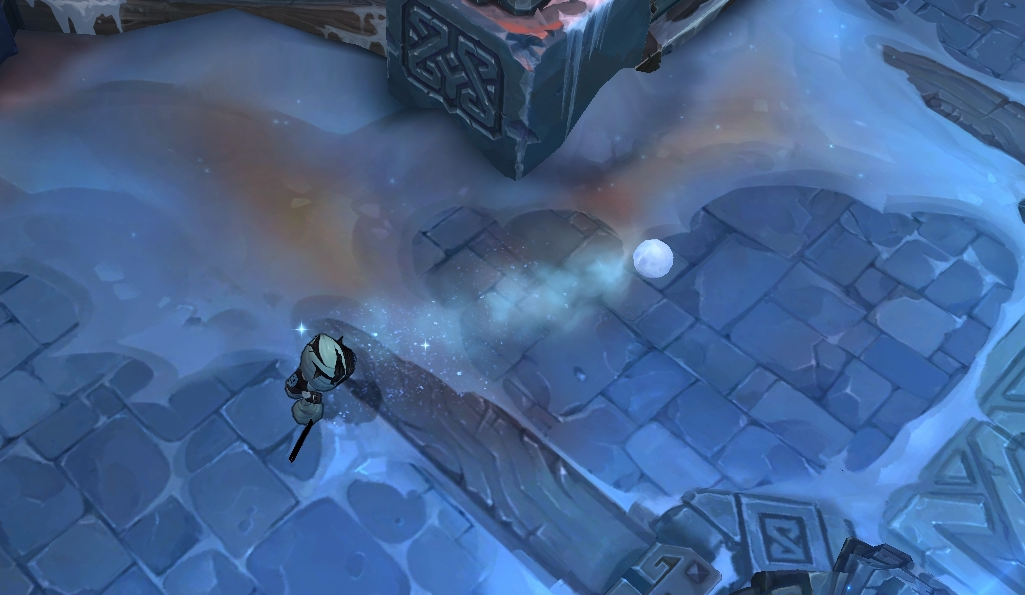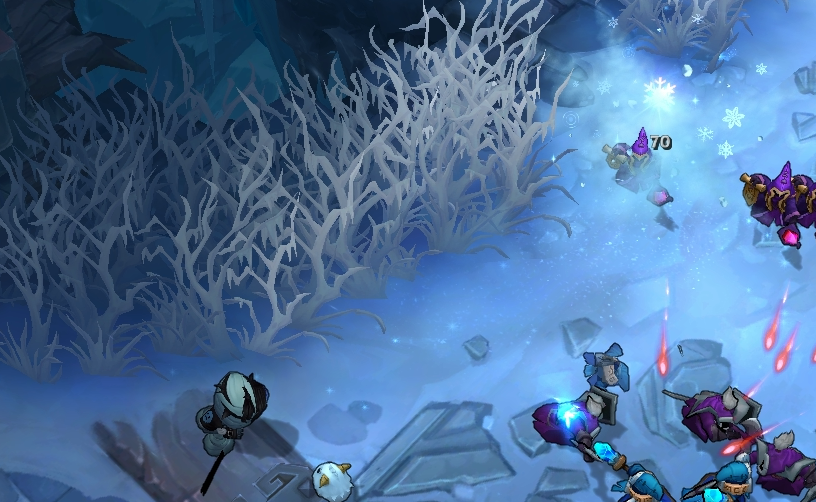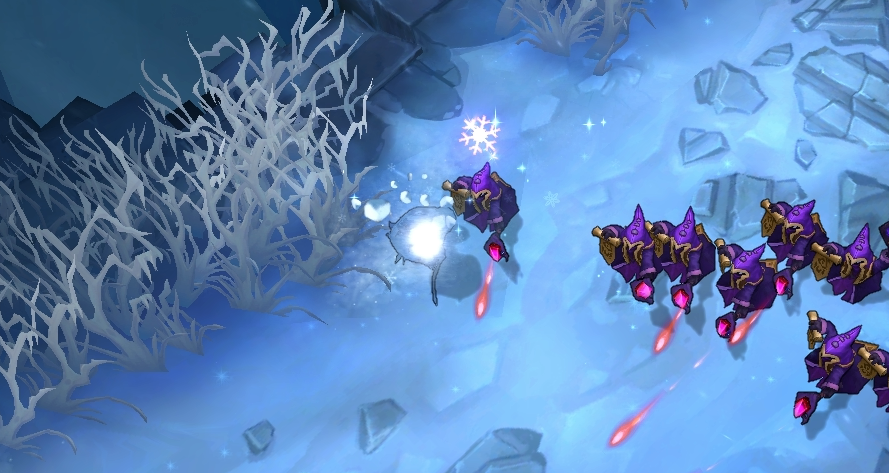 CHROMA PACKS
New Chroma packs added for Blitzcrank, Garen and Pool Party Leona. Not available for testing yet.

Garen

Blitzcrank
Pool Party Leona
BALANCE CHANGES
Base Health reverted to 558 from 506.
Health per Level reverted to 86 from 75.
Overload (Q): Damage increased to 65/90/115/140/165 from 55/80/105/130/155.
Spell Flux (E): Maximum amount of secondary targets increased to 6 from 4.

Health per Level reduced to 90 from 96.
Soul Furnace (W): Health scaling for Shield now 6/7/8/9/10% (10% at all ranks) of Max Health and can be activated again after 3 seconds (2 seconds).

Void Spike (W): Health recovery increased to 60/85/110/135/160 from 40/70/100/130/160.