SPLASH ART
King of Clubs Mordekaiser has a new throne. Both his loading and shared splash art have been changed.
OLD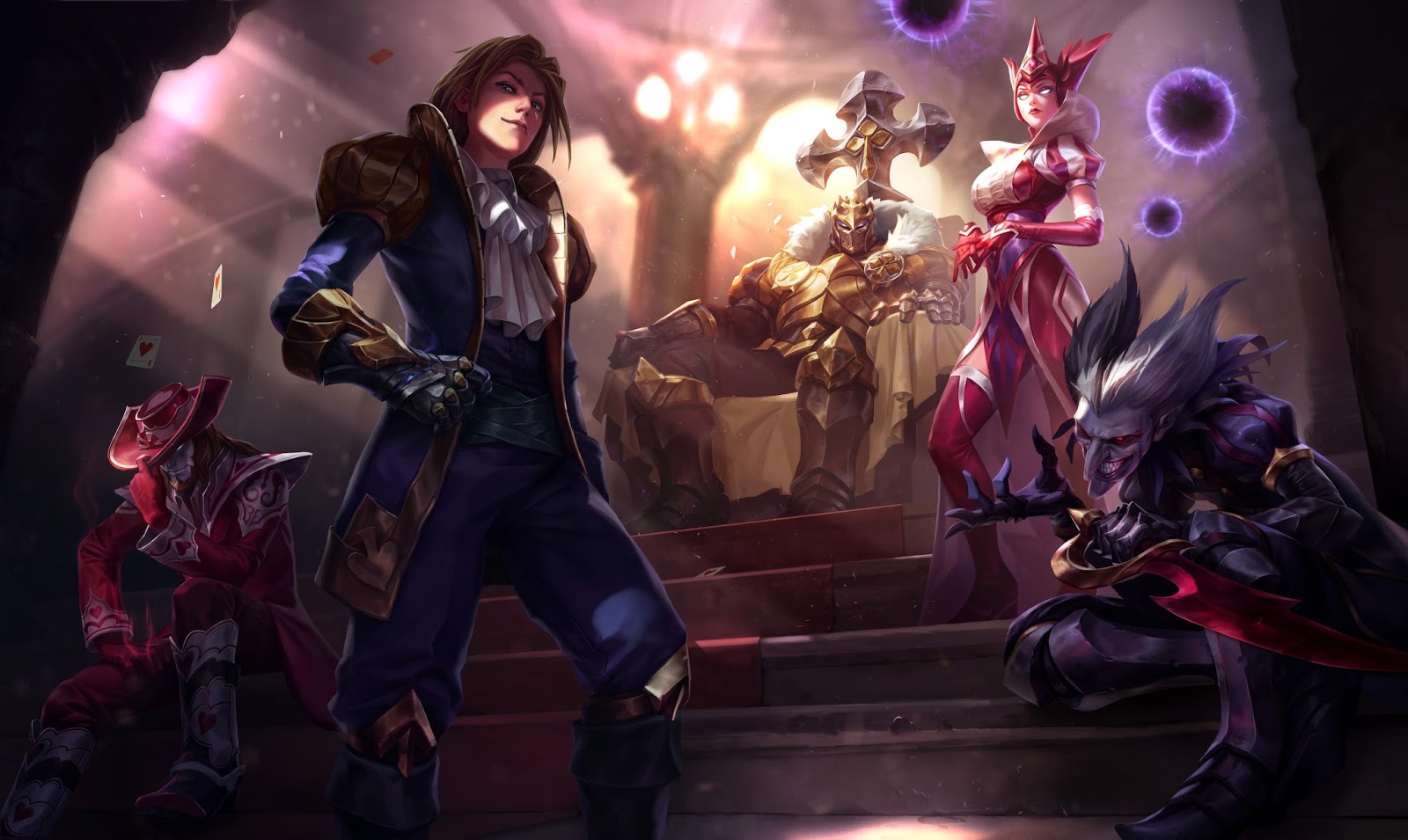 OLD left, NEW right.

BALANCE CHANGES
Jayce received some major changes on yesterday's update. Changes below are compared to his abilities' new values.
Mercury Cannon – Shock Blast (Q): Damage increased to 70/120/170/220/270/320 from 60/100/160/210/260/310.
Hammer – To The Skies (Q): Damage increased to 30/70/110/150/190/230 from 20/60/100/140/180/220.
Hammer – Thundering Blow (E): Cooldown increased to 15/14/13/12/11/10 seconds from 14/13/12/11/10/9 seconds.

On the Hunt (R): Delay of Bonus Movement Speed decaying from 60% to 20% reduced to 2/3/4 seconds from 2/4/6 seconds.

Ranger's Focus (Q): Tooltip Update: Added This flurry attack cannot occur on structures.
Volley (W): Damage reduced to 20/35/50/65/80 from 40/50/60/70/80.

Base Movement Speed reduced to 340 from 345.
Phase Drive (E): Damage reduced to 30/60/90/120/150 from 50/80/110/140/170.



ITEMS

Hextech Sweeper
Trinket on Twisted Treeline only.
Cooldown reduced to 60 seconds from
120 seconds
.
TWISTED TREELINE
Death Timer
starting at Level 6: Changed to 21.5/23/24.5/26/27.5/29/31.5/33/34.5/36/37.5/39/41.5 from
22.5/25/27.5/30/32.5/35/37.5/40/42.5/45/47.5/50/52.5 seconds
.
SUMMONER ICONS
Summoner icons for esports team from a previous update have been tweaked.
BANNERS
All new in-game banners of your favorite EU LCS teams.