SKINS
There are new splash arts for Elderwood Bard and Secret Agent Xin Zhao!


Elderwood Bard –
975 RP
Secret Agent Xin Zhao –
975 RP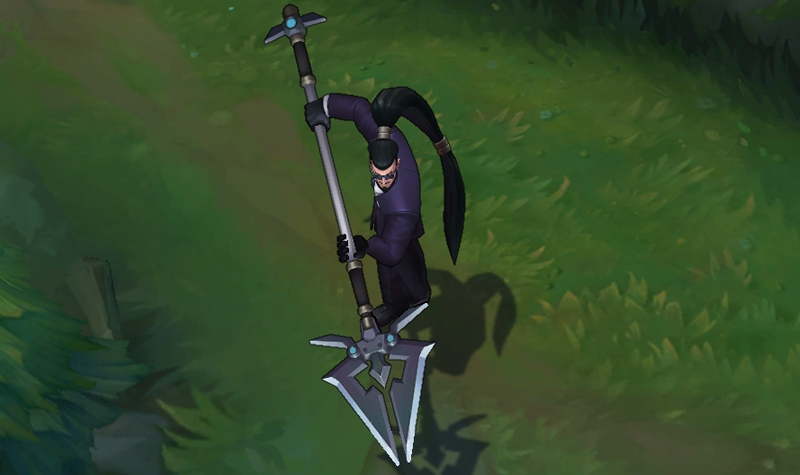 SUMMONER ICONS
New summoner icons up on the PBE. No word on their names.

BALANCE CHANGES
A couple of balance changes for Kassadin, Shyvana, Bard, Sion, and Nautilus.
Cosmic Binding (Q): cooldown reduced to 11/10/9/8/7 from 10 at all ranks.

Riftwalk (R): Mana cost reduced to 50 from 60.
Range reduced to 500 from 550.
Cooldown increased to 6/4/2 from 5/4/3.

Flame Breath (E): Deals 2.5% of maximum health as on-hit damage (tooltip read 2%).

Decimating Smash (Q): mana cost reduced to 45 at all ranks from 40/45/50/55/60.
Soul Furnace (W): mana cost reverted to live values to 65/70/75/80/85 from 60/65/70/75/80.

Titan's Wrath (W): damage increased to 30/40/50/60/70 from 15/30/45/60/75.
Shield scaling increased to 9%/11%/13%/15%/17% Nautilus' max health from 7%/9.5%/12%/14.5%/17%.
Riptide (E): cooldown increased to 7/6.5/6/5.5/5 from 6/5.5/5/4.5/4.


ITEMS


Luden's Echo
+120 Ability Power
+7% Movement Speed
UNIQUE Passive: Gain charges upon moving or casting. At 100 charges, the next spell hit expends all charges to deal 100(+15% AP) bonus magic damage to up to 4 targets on hit.


MISC.
A new file for a duck. What is it? No idea. Just enjoy it for now.