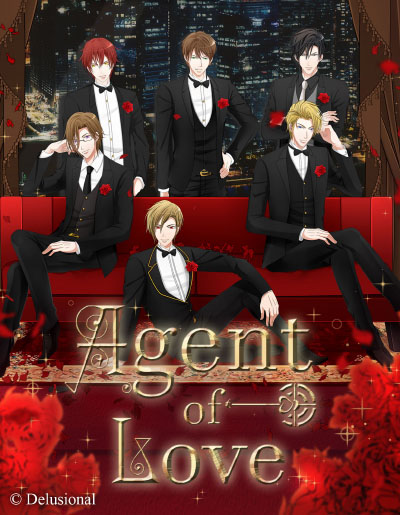 Agent of Love by Delusional Inc. is now available on the Apple App Store!
As the adopted daughter of the Police Chief Commissioner…
Your newfound social status introduces you to the glittering socialite world of well known politicians, and famous celebrities.
Whereas your occupation as a detective, exposes you to an underground society, full of crime, and intrigue.
Your eventful, action-packed lifestyle, leaves you susceptible to danger, putting you at risk with no time for romance.
So when you receive a call from your father, asking you to meet him in his office…
…you never expected love to come your way.
But things are not always what they seem, especially when it comes to matters of the heart.
What mysteries surround the men that come into your life?
Can you wade through all the lies and deceit to find the truth?
Or…
Will your love lead you on a destructive path of heartbreak, misery…and death?
Delusional Inc. describes Agent of Love as, with a trigger warning, a "dark romantic drama about a woman and the struggles she will face as she treads through various personal and social expectations." Along with this, she will also encounter "cases so disturbing that you may hesitate on the choices she has to make" as you play the story.
Agent of Love has the age rating of 17+.
Of the six love interests, only Ryosei Asakawa's Main Story ($4.99) and His PoV ($3.99) are currently available for purchase.
Hajime Fukuyama's first Main Story chapter is also available for free.
Delusional Inc. also plans to release the game on PC.
Follow Delusional on the below sites for game progress and updates.
Facebook: https://www.facebook.com/delusionalinc
Tumblr: https://delusionalinc.tumblr.com
Twitter: https://twitter.com/DelusionalInc
Instagram: https://www.instagram.com/delusionalinc
Website: www.delusionalinc.com
Contact Delusional here
http://www.delusionalinc.com/index.php/publicweb/contact
Happy playing!