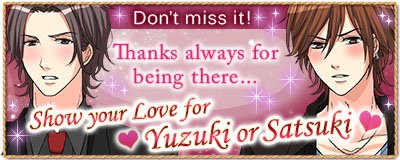 In commemoration of Yuzuki's and Satsuki's upcoming birthdays, Voltage Inc. has released their Birthday Cards from April 30th to May 10th 01:59 (UTC).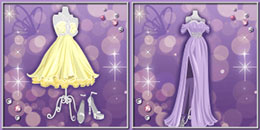 Buying and sending the Birthday Card for Yuzuki and/or Satsuki will allow you to get a reply from him. Included with the response will be a limited avatar item worth 100 Glamour. You will get the Yellow Cocktail Dress for sending a card to Yuzuki and the Lavender Evening Dress for sending a card to Satsuki. Their replies will also come with a limited mini-story. The Birthday Card costs 10 Gems.
How to Send the Birthday Card
Tap the button that shows "10" next to a Gem to pay 10 Gems for the card. Once you've bought the card, it will automatically be sent.
After sending the card, wait for their reply. Yuzuki's reply will come around May 5th (UTC), and Satsuki's reply will come around May 10th (UTC).
Happy playing!