The Fun Fair Date Gacha is now available in Sleepless Cinderella: PARTY! There is no announced end date.
The first spin is free to play and every spin after costs 5 Gems. There are 7 avatar items in the gacha to win. Item probabilities are 60% for Common, 32% for Rare, and 8% for Premium.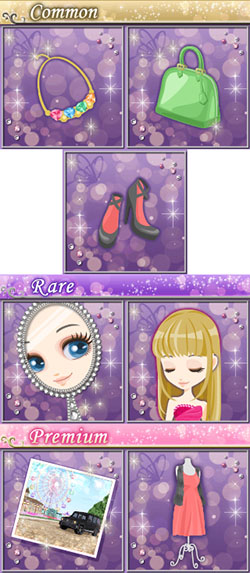 Item prizes include:
Common

Gold Gem Necklace (Glamour: 50)
Lime Leather Bag (Glamour: 60)
Ankle Strap Pumps (Black) (Glamour: 20)

Rare

Blue Dolly Eyes (Glamour: 80)
Long Hair with Bangs (Blonde) (Glamour: 120)

Premium

The Fun Fair background (Glamour: 300)
Pink Dress with Gillet (Glamour: 200)
All collected items together total out to 830 Glamour.
Happy playing!