SKINS
Pool Party Rek'Sai – 1350 RP



Pool Party Dr. Mundo has a new W fx.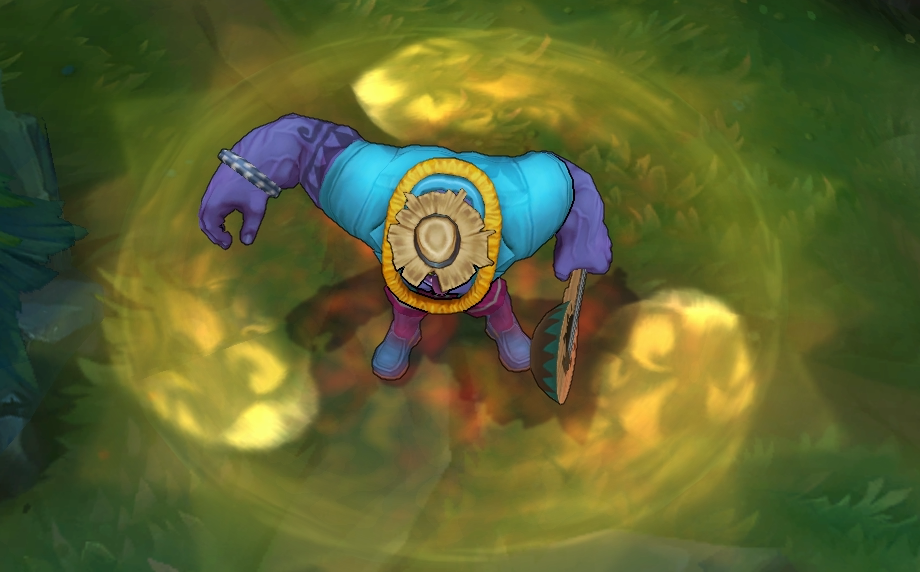 MINIONS
Minions are celebrating summer as well for the
Team Up and Pool Party
event!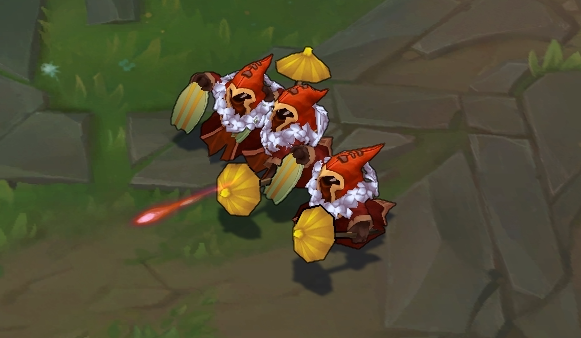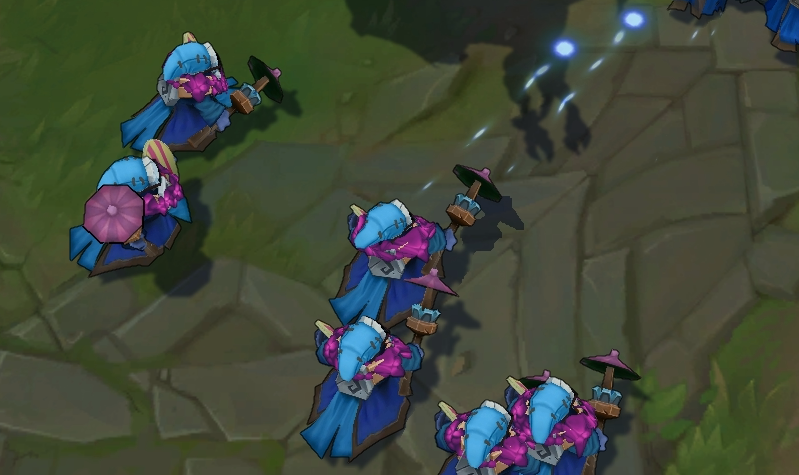 CHAMPION UPDATES
Galio's default abilities and Gatekeeper's have received a visual update.
Galio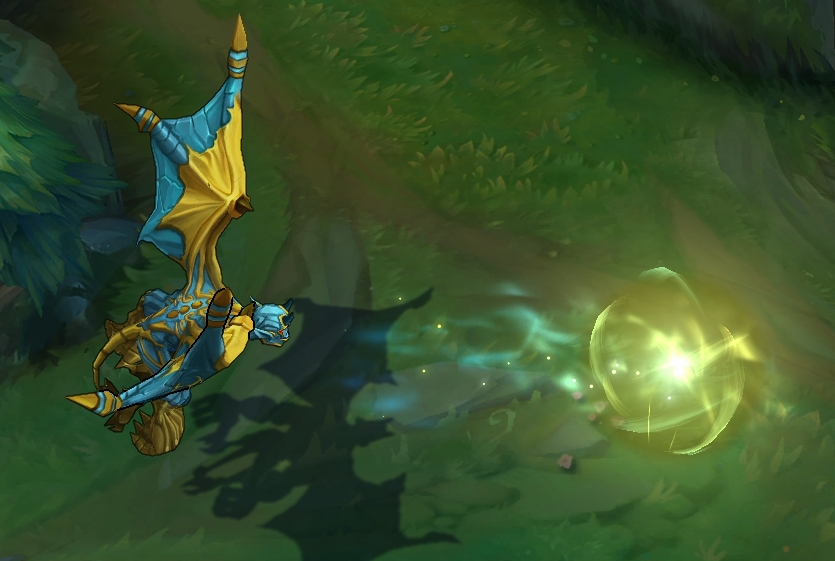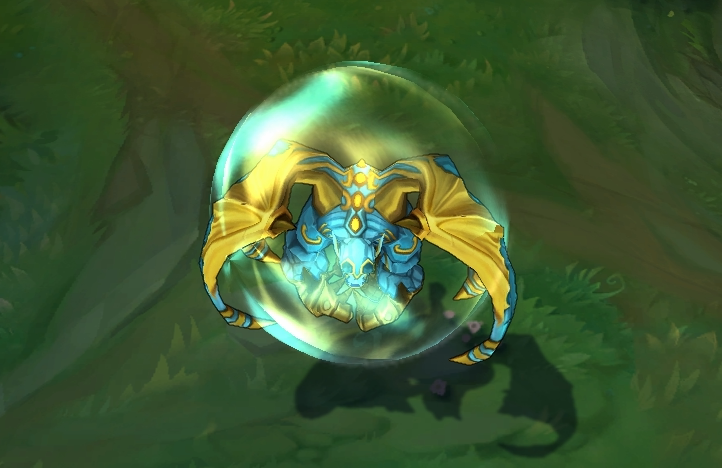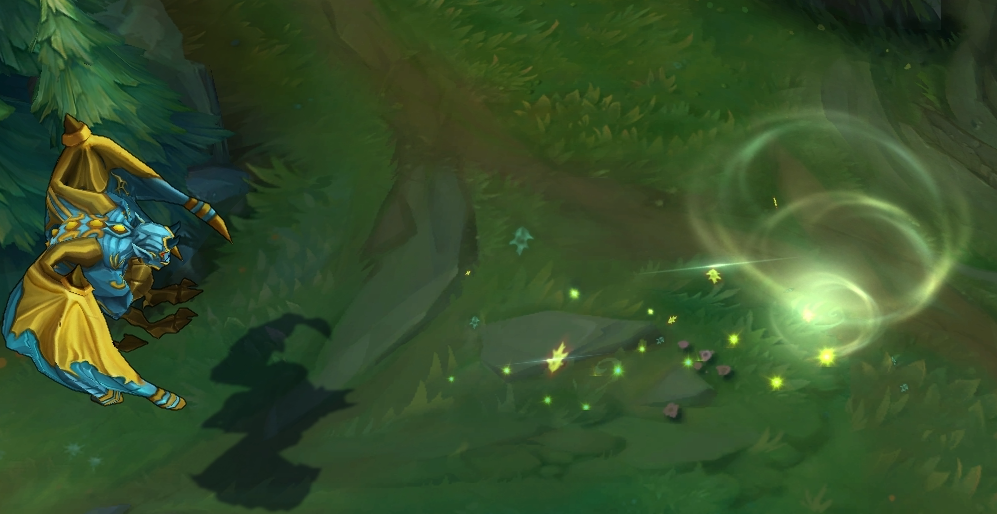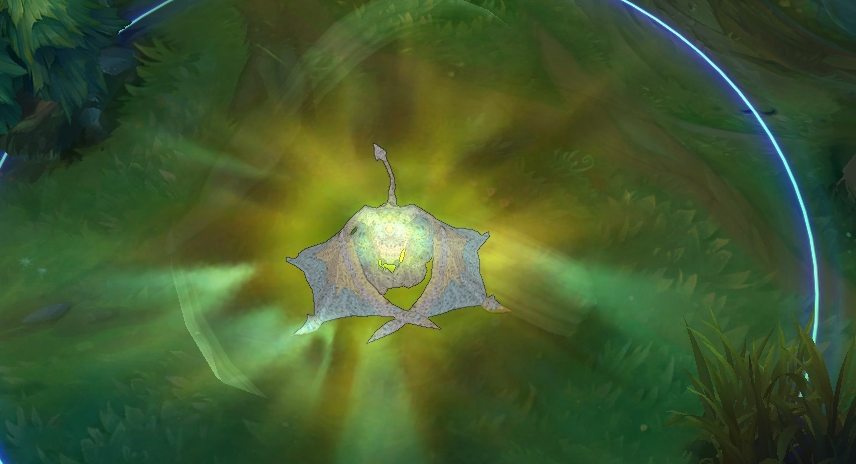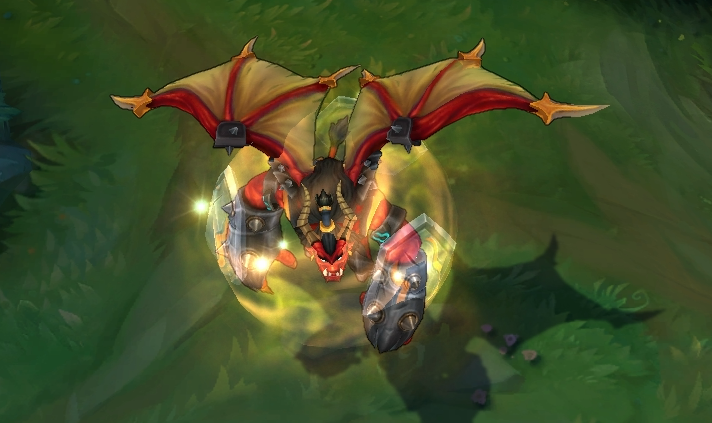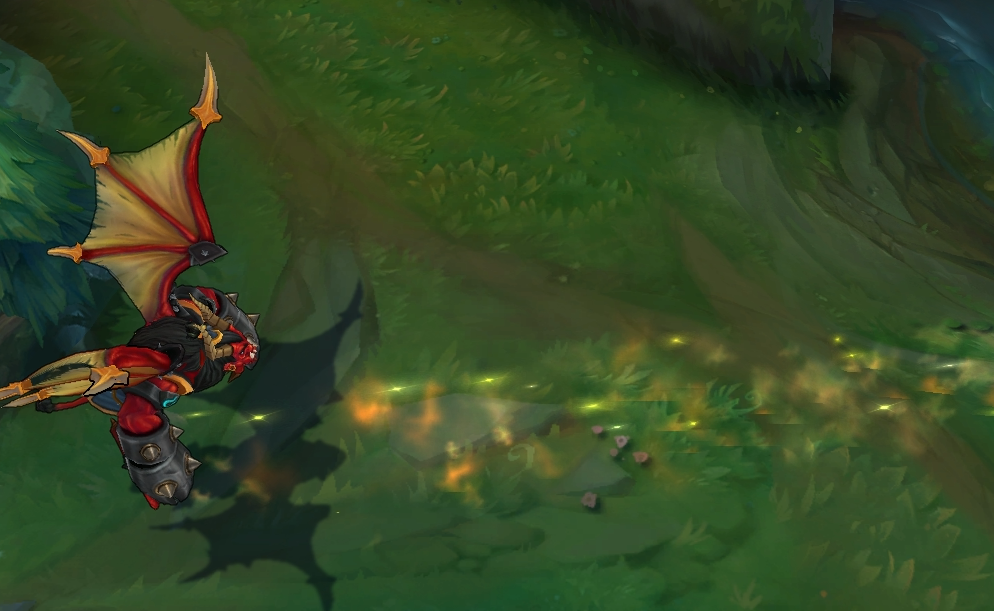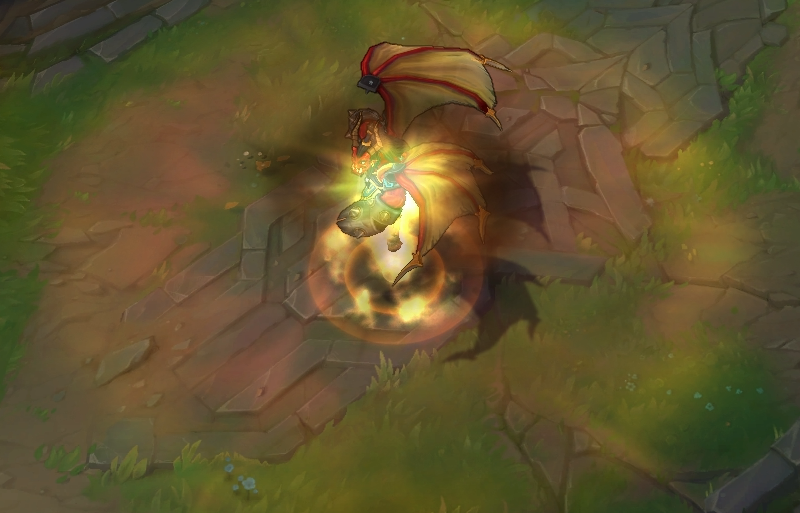 BALANCE CHANGES
Spider – Skittering Frenzy (W): REMOVED! Elise is healed by her own or spiderling attacks while active.
Spider – Rappel (E): NEW! After descending, Elise's personal spider attacks have their bonuses increased by 40/55/70/85/100% for 5 seconds.
Spider Form (R): NEW! Heals Elise for half (5/10/15/20 +.15 AP) of the bonus magic damage on hit.

Ranger's Focus (Q): TOOLTIP Hitting a spell or attack grants Focus for 4 seconds, stacking up to 5 times.

Overload (Q): Damage reduced to 60/95/130/165/200 from 60/100/140/180/220.
Rune Prison (W): Duration reduced to 1/1.1/1.2/1.3/1.4 seconds from 1/1.125/1.25/1.375/1.5 seconds.



ITEMS

REMOVED!
Enchantment: Magus
This item has been replaced by Enchantment: Runeglaive.
NEW!
Enchantment: Runeglaive
40 AP
200 Mana
+10% Cooldown Reduction
UNIQUE Passive:
Spellblade – After using an ability, the next basic attack is converted into magic damage and deals 75% Base Attack Damage (+30% of Ability Power) bonus magic damage on hit in an AoE around the target (1.5 second cooldown). When attacking a monster, this also restores 6% of your missing Mana.
Recipe: Sheen + Jungle Item + 200g
Team Up and Pool Party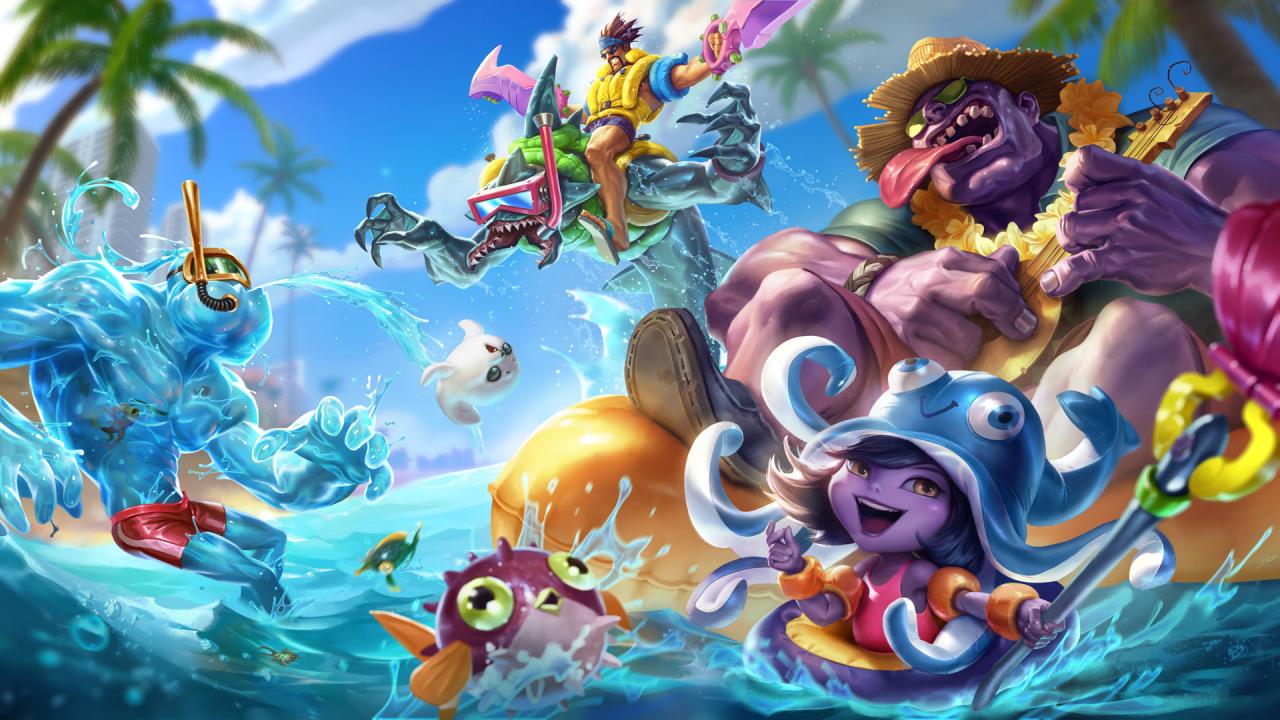 League's more fun with friends, so starting next week, we'll celebrate playing together (and earning rewards) in two distinct phases. First, Team Up Week runs from
June 15-21
. You'll team up with friends and earn points by winning games in five-player premades or sending gifts to friends both new and old. These points pool together to unlock levels of rewards for the whole community to enjoy.
When patch 5.12 launches, phase two begins. Pool Party kicks off with the splashdown of five new Pool Party skins and the rollout of all the rewards the community teamed up to earn the week before. Snorkel on down to see the rewards and learn the details!

EARNING POINTS
June 15 – 21
5 points (per team): Win a matchmade game (no bots) on Summoner's Rift, Howling Abyss or Crystal Scar in a five-player premade party.
10 points: Give a gift to another player.
20 points: Give a gift to another player at the end-of-game screen.

COMMUNITY REWARD LEVELS
At the beginning of Team Up Week, 6/15, we'll launch a hub that will provide daily updates on the community's progress and detail each unlockable reward.
REWARD LEVEL
REWARD UNLOCKED
POINTS REQUIRED
1
Party IP bonuses for five player premade games during Team Up Week
5 million
2
Tons of sales
15 million
3
Mystery Champion for connecting with Facebook friend discovery
Pool Party icon
25 million
4
Pool Party minions during patch 5.12
35 million
5
Worldwide Party IP Weekend
45 million
6
Pool Party Mundo unlocked
55 million