Zodiac•Axis is an upcoming visual novel by indie developer Studio Theophilus for Mac, PC, and Linux "that blends suspense, romance, and Asian-inspired fantasy elements using charming characters and a lush worldlore."
You play as Alison Hart, a fresh-out-of-college journalism graduate who is desperate for a job. In fact, you're so desperate that you're willing to apply for an infamous (yet successful) online tabloid that specializes in "supernatural events"—though, really, it's just a collection of tinfoil hat conspiracies.

So, when you're assigned to investigate six people who are rumored to carry the Spirits of the Zodiacs—whatever that means—you're not worried. After all, the whole idea is just sheer nonsense. Right?

A light and fluffy adventure ensues in which you:

Are almost crushed by a chandelier.
Find yourself in a burning house.
Witness an execution.

And somewhere along the lines, you start to think that journalism is a lot more complicated than you expected.
The full game includes being able to romance five guys (not simultaneously), a variety of choices, and 50+ hours of gameplay. Did I mention you can assimilate with cardboard boxes? Very important.
It has been hours since I have completed this demo, and I am still reeling.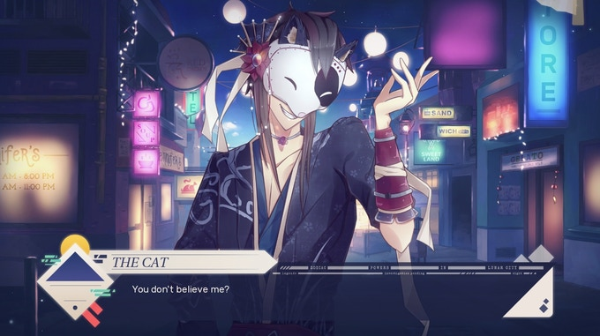 Studio Theophilus launched the project on Kickstarter in January with a $10,000 goal. After a while of poking around during the campaign and hoping to find another project to back, I tried out their pre-alpha demo and was hooked.
Zodiac•Axis was immediately added to my short list of backed projects, putting as much as I could at the time, and it has become a game that I am greatly anticipating.
As much as I would love to just talk about the game, I am having trouble finding words to do so. Playing the demo has brought me so much joy I didn't even know was possible from a demo.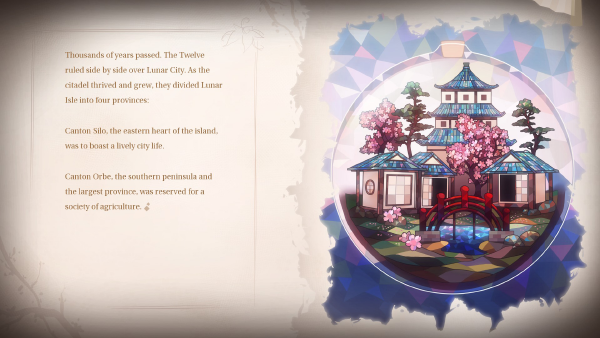 So give it a try. Download the demo and give it a chance. This post-Kickstarter demo is estimated by Studio Theophilus to be about the first 3 hours of the game.
For an indie game, I am blown away. The visuals and music are gorgeous, the writing is great, and I am in love with all the characters. The demo even features the game's partial voice acting, an addition made thanks to achieving the $13,000 stretch-goal on Kickstarter during its campaign. I've never been a fan of English voice acting (going as far as to make sure there was an option to turn voices off), but the inclusion of the cast made the gameplay so much better than if they weren't included at all. The people working on this game have obviously put so much love and care into this, and I am overjoyed with being able to experience the result.
I've already promised a friend I'd buy her a copy! Now if only there was some kind of physical LE box set of some sort that I could get my hands on. I WOULD BUY IT IN A HEARTBEAT.
Stay updated with
Happy playing!