The Sweet Detective Set Collection Gacha will be open from October 1st to October 16th 07:59 (UTC)
The first spin is free to play and every spin after costs 5 Gems. There are 7 avatar items in the gacha to win. Item probabilities are 74% for Common, 20% for Rare, and 6% for Premium.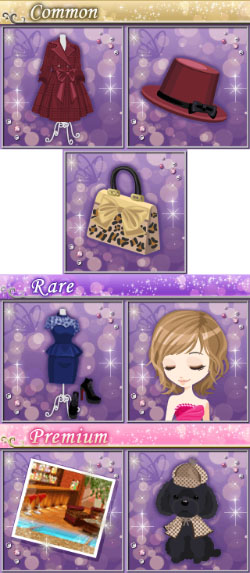 Item prizes include:
Common

Wine Silk Flared Trench (Glamour: 60)
Wine Silk Hat (Glamour: 50)
Leopard Print Handbag (Glamour: 30)

Rare

Sexy Lacy Dress (Dark Blue) (Glamour: 120)
Silky Short Bob (Glamour: 90)

Premium

Date Spot! Cozy Wine Bar Background (Glamour: 300)
Detective Ralph (Glamour: 200)
All collected items together total out to 850 Glamour.
Happy playing!