In commemoration of Chihaya's upcoming birthday, Voltage Inc. has released his Birthday Card from September 9th to September 18th 01:59 (UTC).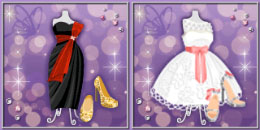 Buying and sending a Birthday Card for Chihaya will allow you to get a reply from him. Included with the response will be a limited avatar item. This time, there are two different Birthday Cards that you can send, with each one containing a different avatar item. It seems that they each also come with a different mini-story.
You will get
Little Black Devil Dress for sending the first card for 10 Gems
Pure White Princess Dress for sending the second card for 10 Gems
His reply will also come with a limited mini-story, with the mini-story being a short reply about birthday presents.
How to Send the Birthday Card
Tap the button that shows Gem price to buy the card. Once you've bought the card, it will automatically be sent.
After sending the card, wait for his reply. The reply will come on September 17th (UTC).
Happy playing!