SKT T1 went on to defeat Fnatic on Saturday's finals, with EDG claiming their spot at the finals after going 3-0 against AHQ. And on Sunday, both finalists went head to head. SKT T1 was defeated by EDG (Edward Gaming) 3-2, in a best of 5 finale.
Full stats for the final game (game 5) are shown below.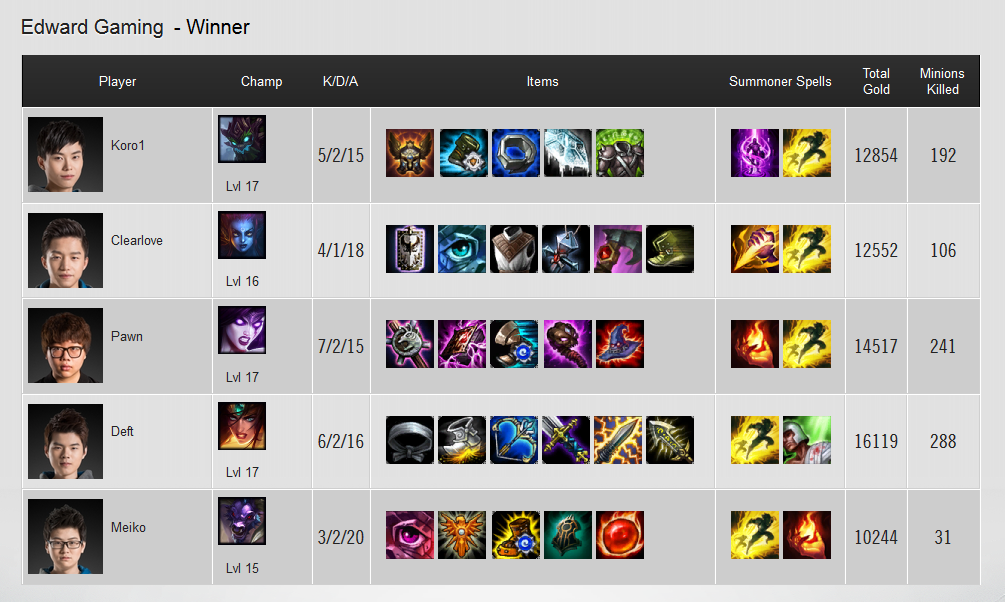 The following teams competed, in the format as seen below. Check out the official LoL eSports website for more in-depth information.
AHQ e-Sports Club (LMS)
Edward Gaming (LPL)
SK Telecom T1 (LCK – South Korea)
Fnatic (EU LCS)
Beşiktaş e-Sports Club (International Wild Card Invitational Winner)
Team Solomid (NA LCS)