The Music of League of Legends: Volume 1 is now available via Amazon MP3, iTunes, Spotify, Google Play and YouTube. It is also free to download here. You can also listen to all of the tracks below via the YouTube playlist.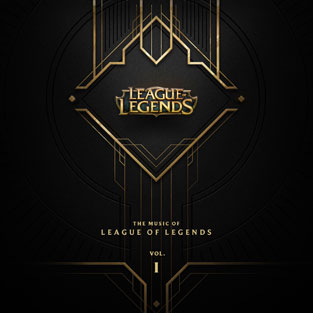 The Music of League of Legends: Volume 1
1. Demacia Rising
2. Tidecaller
3. Tiny Masterpiece Of Evil
4. The Curse Of The Sad Mummy
5. Quinn And Valor 6. Braum
7. Tales Of The Rift
8. Lulu And Shaco's Quirky Encounter
9. Freljord
10. Rise Of The Ascended
11. Daylight's End
12. Challengers
13. Get Jinxed
14. Super Galaxy Rumble
15. Reborn



You can also listen to Pentakill – Smite & Ignite below, which is quite awesome too.


For behind the scenes, Frequencies is 40+ minute documentary highlighting the process and collaboration to achieve this 15-track volume. For translated versions, click on the video's title to take you to its YouTube page and you will find the links in the description.