SKINS

Ace of Spades Ezreal – 750 RP
Ace of Spades Ezreal bought more hair dye, clothes and blue contacts.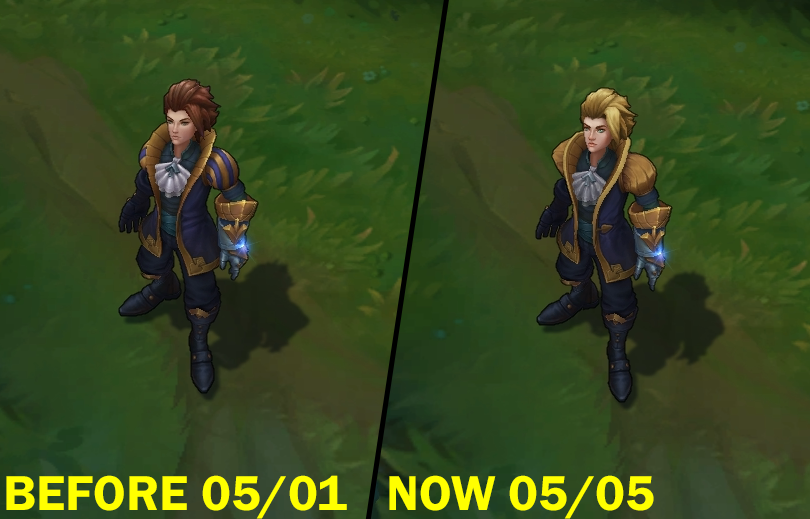 SUMMONER ICONS
Gromp is getting some love with this new summoner icon.




BALANCE CHANGES
Ashe's W (Volley) ability icon is now facing a different direction.
Shadow Dance (R): Tooltip updated: Akali moves through the shadows to quickly strike through her target, dealing damage and consuming an Essense of Shadow charge.

Pillar of Ice (E): Slow reduced to 30/35/40/45/50% from 30/40/50/60/70%.

Rampage (Q): Mana Cost reduced to 32/34/36/38/40 from 32/35/38/41/44.


Ace of Spades Ezreal's change definitely has me wanting that skin now. What other skin do y'all think needs some tweaking?