In commemoration of Edward's upcoming birthday, Voltage Inc. has released his Birthday Card! It costs 10 Gems and is available until May 22nd.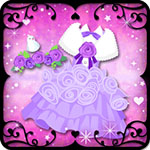 When you send the card, you will receive a limited Countess of Charles Dress avatar item in return. You will also get a limited illustration with Edward's reply.
How to Send Cards
Use Gems to send your Card. You can do this from the sale page for the card.
Once you've bought the Card, you can find it and use it in your Items inventory. Tap "Use" to send the card.
After sending the card, wait until May 15th to get a reply. You will find his reply in your Letter Box.
Happy playing!